Our current support level: 85%
For support checks, or an individual interested in helping our ministry, please send financial support to: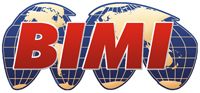 Baptist International Missions, Inc.
Attn: Accounts Receivable, Acct. #1481
PO Box 9
Harrison, TN 37341
Or you may donate online through Paypal at:
http://bimi.org/giving/home.php 
(Please note account 1481)
It is also possible to send a gift to us through our personal PayPal account, to
www.PayPal.me/Childers2Grenada . However, this option would not be tax-deductible unless personally requested.